Festival Summer Vibration : July 20 to 23, 2023
The Summer Vibration Festival, it's a musical and festive atmosphere, 50 artists, 3 outdoor stages and more than 30,000 festival-goers thirsting for good vibes, in Selestat Alsace !
Above all a musical program for reggae lovers, but not only, with Up-and-coming talents and international stars over for 4 days.
Organized every year by the Selestadian association Zone51, the festival is one of the unmissable summer musical events in the Grand Est!
Installed on the Tanzmatten site in Sélestat, you will find : solidarity village, campsite, catering area...
But the Summer Vibration Festival is also an eco-conscious event with the implementation of several actions (waste recycling, sorting, eco-pack for campers, green brigade, alternative sanitation, signatories of the Drastic On Plastic charter…) and we love it!
So see you in Sélestat from July 20th to 23rd, 2023, we are waiting for you!
Programming 2023 : NAÂMAN – HILIGHT TRIBE – ASIAN DUB FOUNDATION – BROTHER CULTURE – MANUDIGITAL – YOUTHSTAR X MISCELLANEOUS – RYON – FLOX – RAA - ALBOROSIE & SHENGEN CLAN - KY-MANI MARLEY - L'ENTOURLOOP - INNA DE YARD -CABALLERO & JEANJASS - RAKOON - Carte blanche à IRIE ITES en featuring avec EEK-A-MOUSE + U BROWN + CHEZIDEK + STINGING RAY + GEORGE PALMER + GREEN CROSS + JUNIOR ROY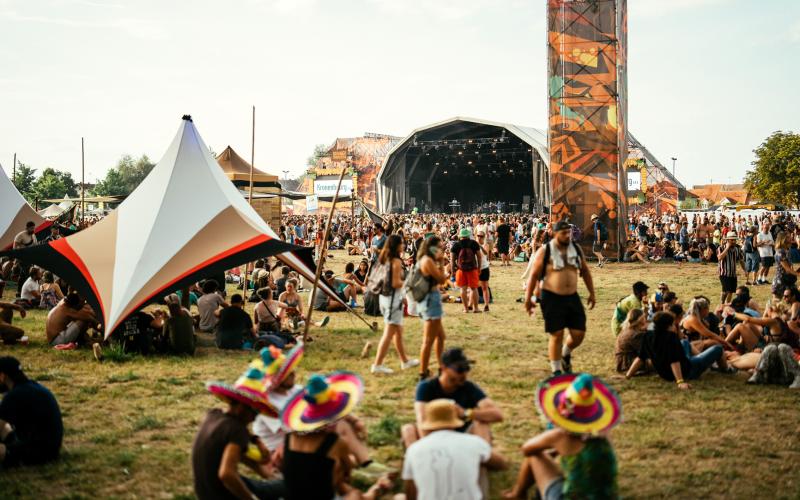 © Bartosch Salmanski - 128db.fr