A weekend or 2 days in Sélestat
Get away for a short stay or a weekend, with family, as a couple, or with friends…
Here are our tips to help you make the most of Sélestat, the 3rd-ranked city in Alsace for its heritage, and a City of Art and History.
Take an easy-to-plan city break in central Alsace!
Don't forget to ask your host for the guest card so you can enjoy lots of advantages from our various partners.
See our accommodations.

DAY 1
Morning:
Start visiting the historical centre of Sélestat by taking a self-guided walking tour called "In the Footsteps of the Lion and the Giant Sletto". During the 2-hour tour, you'll explore the main remarkable sites of the humanist city, in 24 stops described in a brochure.
Don't feel like walking? No problem! Tour the city centre on a little sightseeing train.
Lunch:
It's noon; time to grab a bite to eat! Whether you'd like to dine al fresco or in a cosier setting, our restaurateurs will welcome you.
Afternoon:
Rejuvenated by your meal, head for the Humanist Library. At this museum, you can admire medieval manuscripts and prints from the 15th and 16th centuries, in a decisively modern building redesigned by architect Rudy Ricciotti. Follow in the footsteps of the famous humanist Beatus Rhenanus, thanks to the precious heritage he left behind in the form of his library, which is listed in the UNESCO Memory of the World Register. Other treasures await you, such as the book containing the first mention of the name "America" (1507).
Time for a snack!
Enjoy a delicious pastry or a homemade ice cream in one of our tearooms, or take it with you and savour it in the Hortus Beatus garden or on the banks of the lake.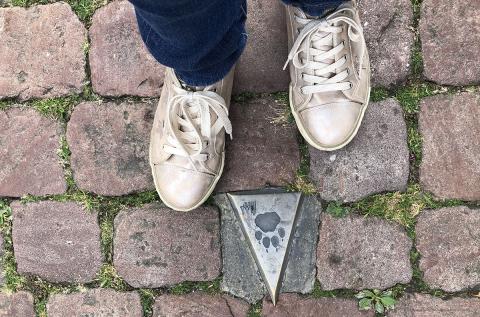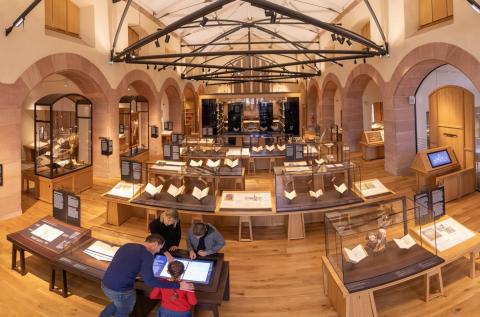 DAY 2
Morning:
For this second day, go to the Maison du Pain d'Alsace. Don't miss out on this iconic landmark in the very heart of Sélestat. The smell of freshly baked bread is simply irresistible - you've got to taste it! A step into the Maison du Pain museum and bakery is a chance to discover the work of bakers as they produce bread, kougelhopf, pretzels and other regional and local specialities. But it's also a museum, where you can learn more about the baking trade in the past and present, and about the history of bread in all its forms, from wheat to flour.
Lunch:
At lunchtime from May to September, you can enjoy some toast topped with local ingredients or some quiche, followed by a slice of seasonal homemade pie for dessert, in the tearoom or on the terrace.
Afternoon:
Get your trainers on or hire a bike to explore the Ill*Wald nature reserve, an area of preserved and protected nature right outside of Sélestat. Walk along a 5k interpretative trail, the Treasures of the Ill (Sentier L'Ill aux trésors), where you'll discover the landscapes, plants and wildlife that have shaped the city. It's a great way to get back to nature, right outside the city.
Or (alternative suggestion)
If you're so inclined, you can explore the city's more modern side by following the contemporary art walk, a self-guided tour of various artworks integrated into the public space.

Finally, to end your short stay with a flourish and make sure you won't go home empty-handed, take some time to wander around the shopping areas, to find souvenirs and local products to take home!
Wishing you a good journey home, with a heart full of wonderful memories. Come back soon!