CHRISTMAS AT THE HAUT-KOENIGSBOURG CASTLE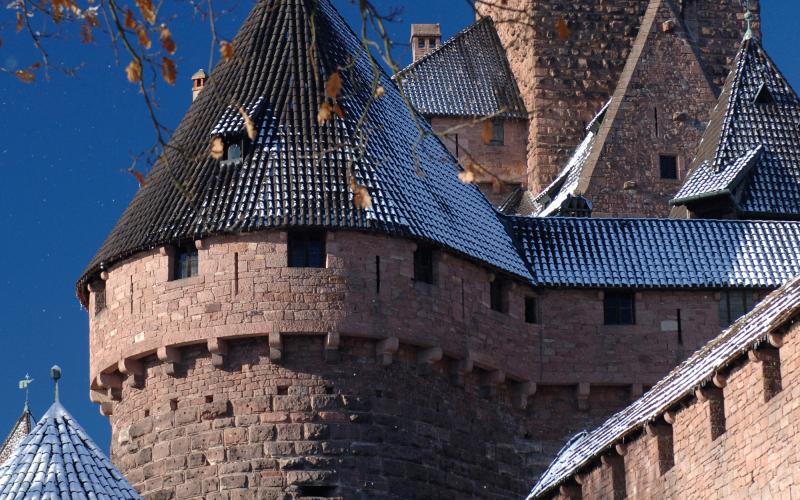 Each December, the château du Haut-Koenigsbourg pulls a whole range of activities from its Christmas stocking - perfect for those who want to rediscover the traditions of their ancestors.
Our New Year's gifts to you are the decorations that illustrate the history of Christmas and its customs in the region down the centuries.
An Advent calendar decorated with medieval-style drawings, a Christmas feast organized for the Emperor, a medieval kitchen from which come the odours of gingerbread, Christmas trees decorated with apples and communion wafers - these are some of the wonderful things that you can experience every day at the castle.