Auberge Le Meisenberg
Auberge Le Meisenberg
Spoken language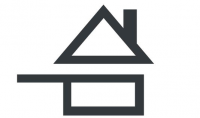 Présentation
Come and discover a charming and friendly hostel on the wine route, nestled at the foot of Haut-Koenigsbourg.
Stéphanie and her team offer you an efficient service in a warm atmosphere with a simple, sober and elegant decor. The terrace will delight your senses, in our shaded and quiet inner courtyard.
Chef Ismaël puts all his heart into concocting a quality cuisine with local products, on an attractive and varied menu, combining regional and traditional cuisine. It highlights the slate, the suggestions according to the market with the scents of the seasons.
Type de restauration
Brewing , semi-gastronomic , Traditional
Specialties
Alsatian , Baeckeoffe , sauerkraut , Cuisine française , Game , Fish , Sea food , Vegetarian , Plat végétalien , Sans gluten
Prices
Carte : to 8€ at 37€
Menu : to 25€ at 43€
Menu du jour : to 17€ at 19€
Menu enfant : 12€
Moyens de paiement :
Credit card , Cheque , Holiday vouchers , Cash , Luncheon vouchers , Transfer
Capacité
Nombre total de couverts en salles :
50
Nombre de couverts (terrasse 1) :
50
Dates
Ouverture
From 09/10/2022 to 24/10/2022
Ouvert le Monday Tuesday Friday Saturday Sunday de 12:00 à 13:30
Ouvert le Monday Tuesday Friday Saturday Sunday de 19:00 à 20:30
From 11/11/2022 to 23/12/2022
Ouvert le Monday Tuesday Friday Saturday Sunday de 12:00 à 13:30
Ouvert le Monday Tuesday Friday Saturday Sunday de 19:00 à 20:30
From 25/12/2022 to 31/12/2022
Ouvert le Monday Tuesday Friday Saturday Sunday de 12:00 à 13:30
Ouvert le Monday Tuesday Friday Saturday Sunday de 19:00 à 20:30
Performance
Equipement restauration
Terrace , Banqueting / reception room
Effectif groupe
Maximum : 65
Services +
Services pratiques restauration
Dish of the day , Takes into account food allergies , Service after 9 pm , Food & wine matched menus available with wine by the glass , Staff can provide advice about Alsatian wines , Caterer and banquet organiser , Takeaway , Wine waiter
Fiches associées
A proximité
Auberge Le Meisenberg
1 rue Clemenceau, 67730 Chatenois