SANTA CLAUS AND CHRISTMAS MARKET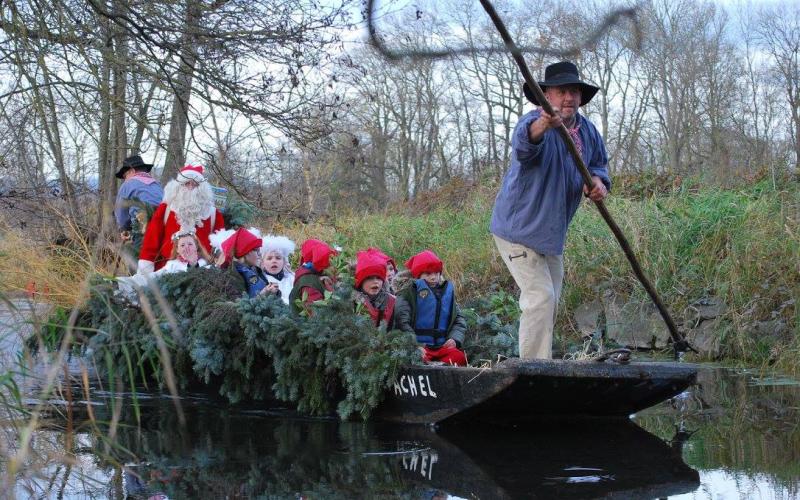 In a few kilometers from Sélestat, you will find the small and charming village of Muttersholtz, in the nature Region of "Ried"
In the past, in the Ried region, the traditional Flat-bottomed boats were used for goods and persons transport.
To honor this tradition, The Santa Claus, surrounded by Angels, Imps and of Hans Trapp, arrives by Flat-bottomed boats on the river Ill.
Spectacle, Christmas market and Songs.